OUR STAFF
One of the greatest joys on the Christian journey is to help others discover life along the way. Our staff is committed to being light for those in darkness, love for those who are alone, direction for those who are lost, and hope for those who are in despair. We believe God can do amazing things through our team!
DAVID PARKER
PASTOR
What I like most about OHFUMC: Three things I especially love about this church are that we yearn to be family for one another, we live to come alongside others in loving aid, and we value community discipleship.
Family: I am the middle child of five kids, raised in Spokane, Washington by loving parents who were married for 63 years. I met and married the love of my life (Cara) in 1986 and two precious twins joined us for the journey in 1990 (our son Caleb and our daughter Caitlin). Finally, the unanimous favorite family member of all is our precious dog Jackson, who serves as our counselor, therapist and spirit lifter!
Education & Career history: I hold a BA in Demography from Western Washington University and an MDiv in Theology from Fuller Theological Seminary. I served at a rural church circuit in Northern Idaho and Western Montana before serving various churches in Washington: Walla Walla, Richland, and now Oak Harbor since July of 2016.
Favorite TV show: I love all things HGTV when it comes to renovations, restorations and rehabbing properties. I also love cooking competitions shows. I suppose I am drawn to the amazing joy of watching artisans in action create their masterpieces!
If you could travel anywhere in the world, where would you go and why? Right now, it would have to be Pattaya Thailand! And why? Because this is the only place in the world where I could find my precious daughter Caitlin!
ERIN TOMBAUGH
DIRECTOR OF YOUNG PEOPLE'S MINISTRIES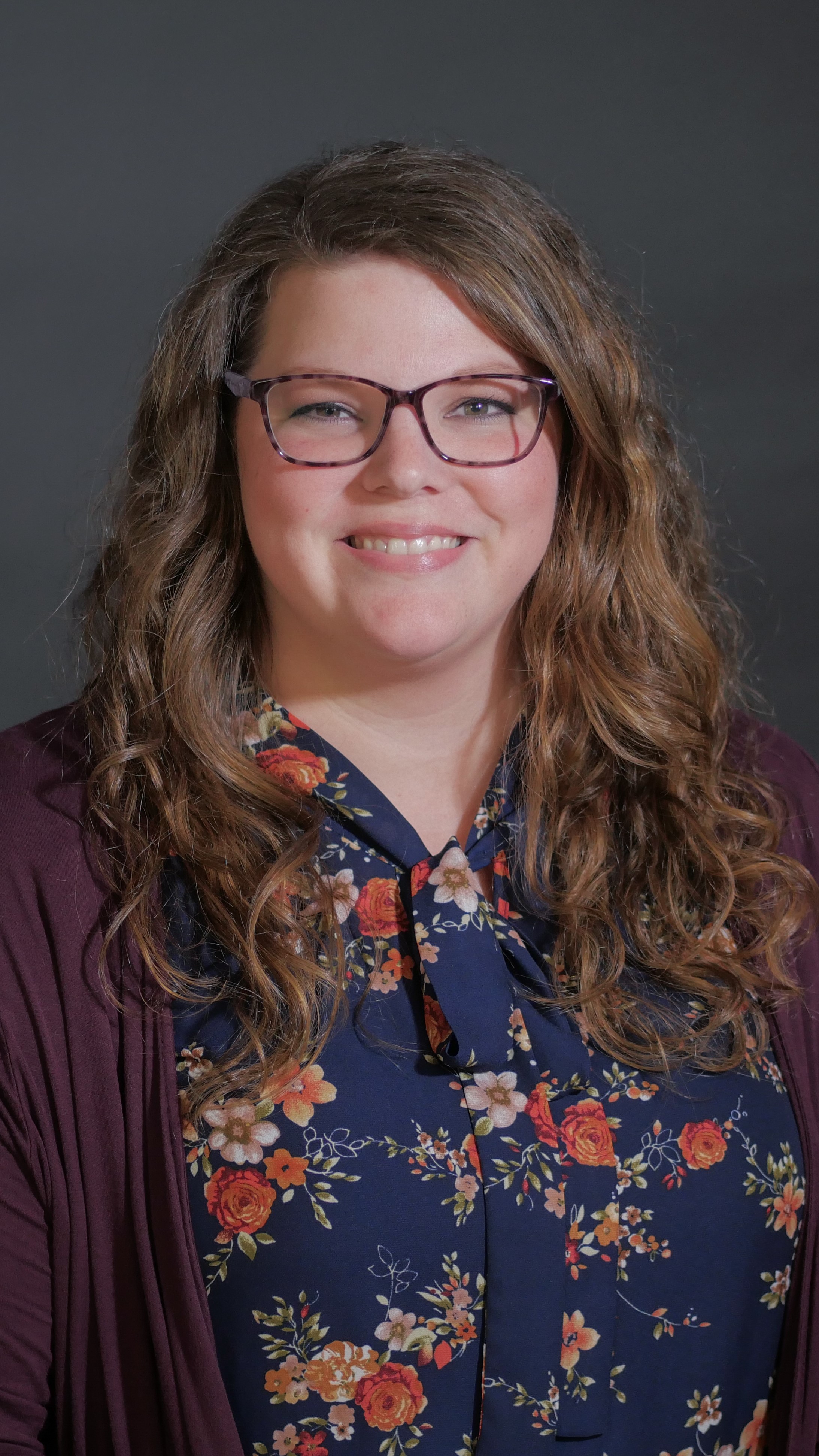 What I like most about OHFUMC: From the moment I arrived in Oak Harbor in the fall of 2015, I immediately felt a sense of family among this church community.
Family: I am the youngest of three daughters (older sisters Kristin & Alissa) of two United Methodist clergy, Glenn & Dianne, who spent their careers serving in Kansas. I gained brothers-in-law in 2008 and 2018 (Andy & Ben) and now have two nephews and one niece (Owen, Alma, and Wendell). I am mom to three cats: Skidder, Levy, and Daphne.
Education & Career history: I received a BA in Music from Friends University in Wichita, KS. Since then I have worked as a bank teller, a volunteer coordinator for Wichita Habitat for Humanity, and now serve at OHFUMC.
Favorite book, movie, or TV show: My favorite book series is Harry Potter (ultimate favorite being Prisoner of Azkaban), and I love all things related to Harry Potter. My favorite movie is While You Were Sleeping, and my favorite TV show is Psych.
If you could travel anywhere in the world, where would you go and why? I would love to visit The UK and Ireland to experience both the historic sites and beautiful countryside. Plus, I'd like to visit some sites where Harry Potter was filmed!
SEBASTIAN SERRANO
DIRECTOR OF MUSIC AND WORSHIP ARTS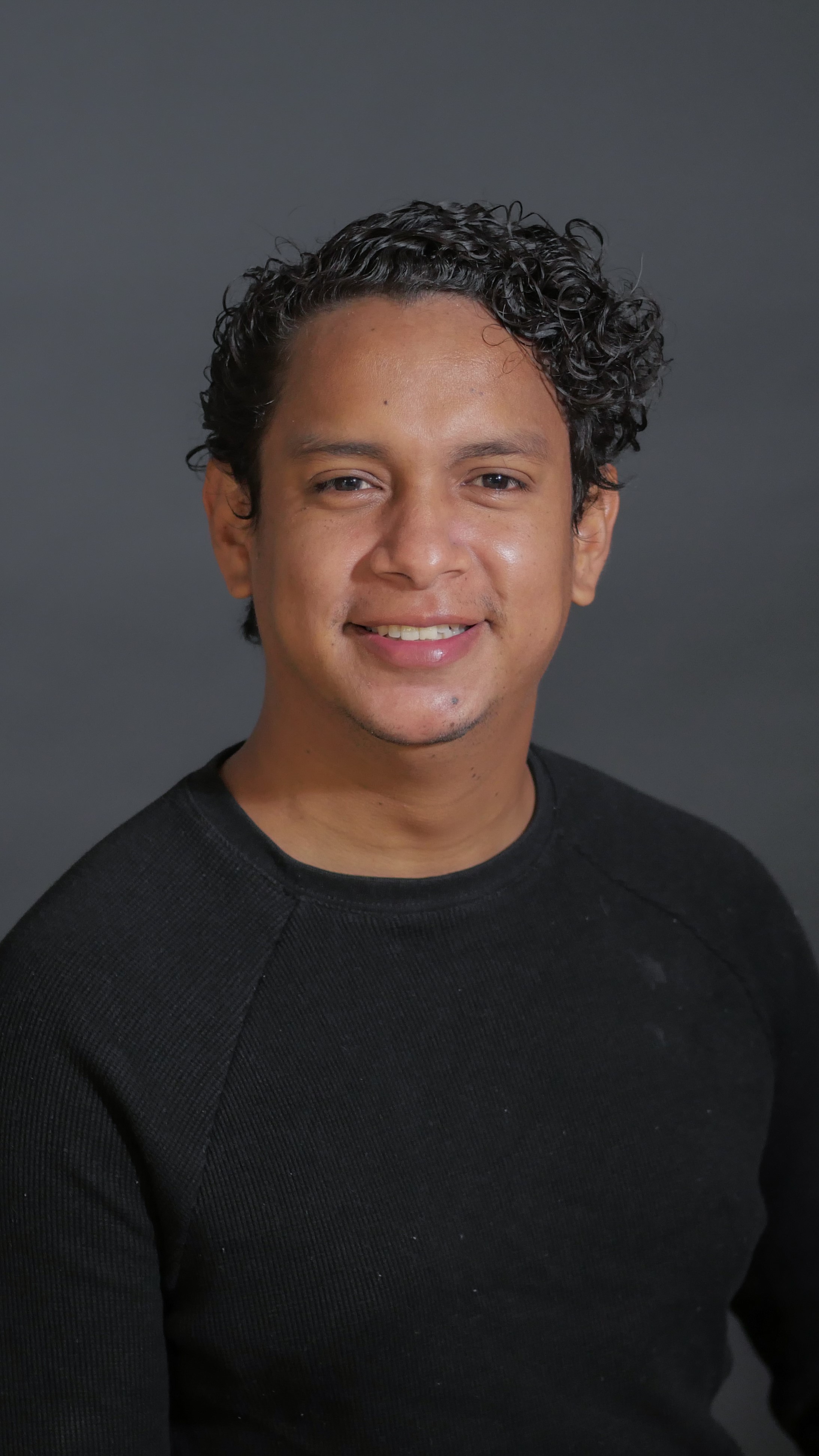 What I like most about OHFUMC: I love the warmth of our community and congregation. Everyone is incredibly friendly and supportive of each others spiritual and personal life.
Family: My sister Jennifer and I grew up in a family of missionaries. My parents, Ismael and Rocio, served in the remote areas of the central-northern region of Colombia. My father is currently a Professor of Theology at the Adventist University of Colombia.
Education: My career as a musician started at a very early age, and church became the first space for me to make music as a soloist singer and accompanist for the liturgy. During my teen years I continued formal lessons in Saxophone and Music Theory and self-explored multiple instruments, including the guitar and piano. All this moved me to pursue music after high school, so I went on to complete a Bachelor of Music in Music Education at the Adventist University of Colombia, and graduate degrees at the Adventist University of the Philippines (MA), Andrews University (MM), and the University of Cincinnati (DMA).
Favorite book, movie, or TV show: Some of my favorite movies are August Rush, Life is Beautiful, and The Legend of 1900, all with beautiful music of course. I love reading about the abstract science of music, especially when the publication is written by a composer or compiled by a critic. Inspirational books are also appealing to me. For instance, Who Moved My Cheese? made a huge impact in my life as a teenager.
If you could travel anywhere in the world, where would you go and why? I have yet to visit Austria! I'd like to see all the musical history in that region. Also, I'd love to travel to less visited places like Tuvalu, Dominica, Liechtenstein, and Iran.
AMY CONNER
COMMUNICATIONS AND OPERATIONS ADMINISTRATOR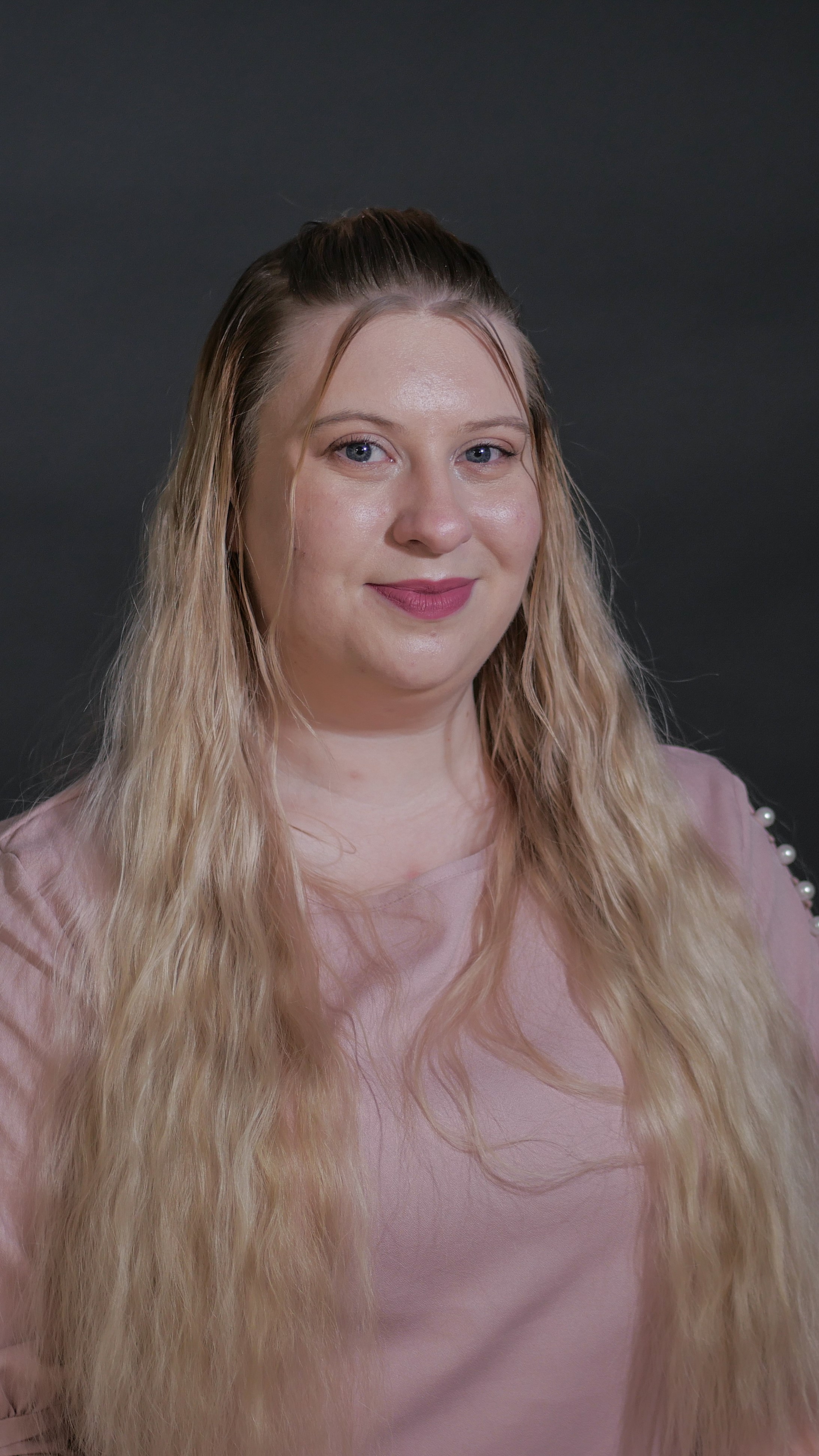 What I like most about OHFUMC: This is my home church, I grew up here and am so grateful to have a compassionate church family.
Family stats: I am very close with my mother, she brought my older brother and I to FUMC for VBS one year and we had so much fun we never left! Now I live with my boyfriend who was also raised in this church, and we couldn't be happier.
Career history: I actually got my start in the workforce as an office assistant at Jones Accounting through my Big, Kathy, from Big Brothers Big Sisters. She taught me the value of being generous and kind. This is probably what drove me to work at WAIF Thrift store where I could not only help people who can't necessarily afford new things, but also helped house many cats and dogs all along the island. More recently you might see me working at Starbucks when I am not at church! Coffee and Faith are what keep me going!
Favorite Band and TV Show: Band- I love The Beatles! I've got a bit of memorabilia that I have gathered from when they were still around. Ringo is my favourite! TV Show- I am a big fan of Doctor Who, but I also loved Friends and I don't think I could pick one over the other!
If you could travel anywhere in the world, where would you go and why? A few places I haven't gone to yet but would love to are Japan, Hawaii, and New Zealand. I love to immerse myself in different cultures and enter places as if I am not a tourist but a local and each of these places would be so very different.
SANDY SHIELDS
BOOKKEEPER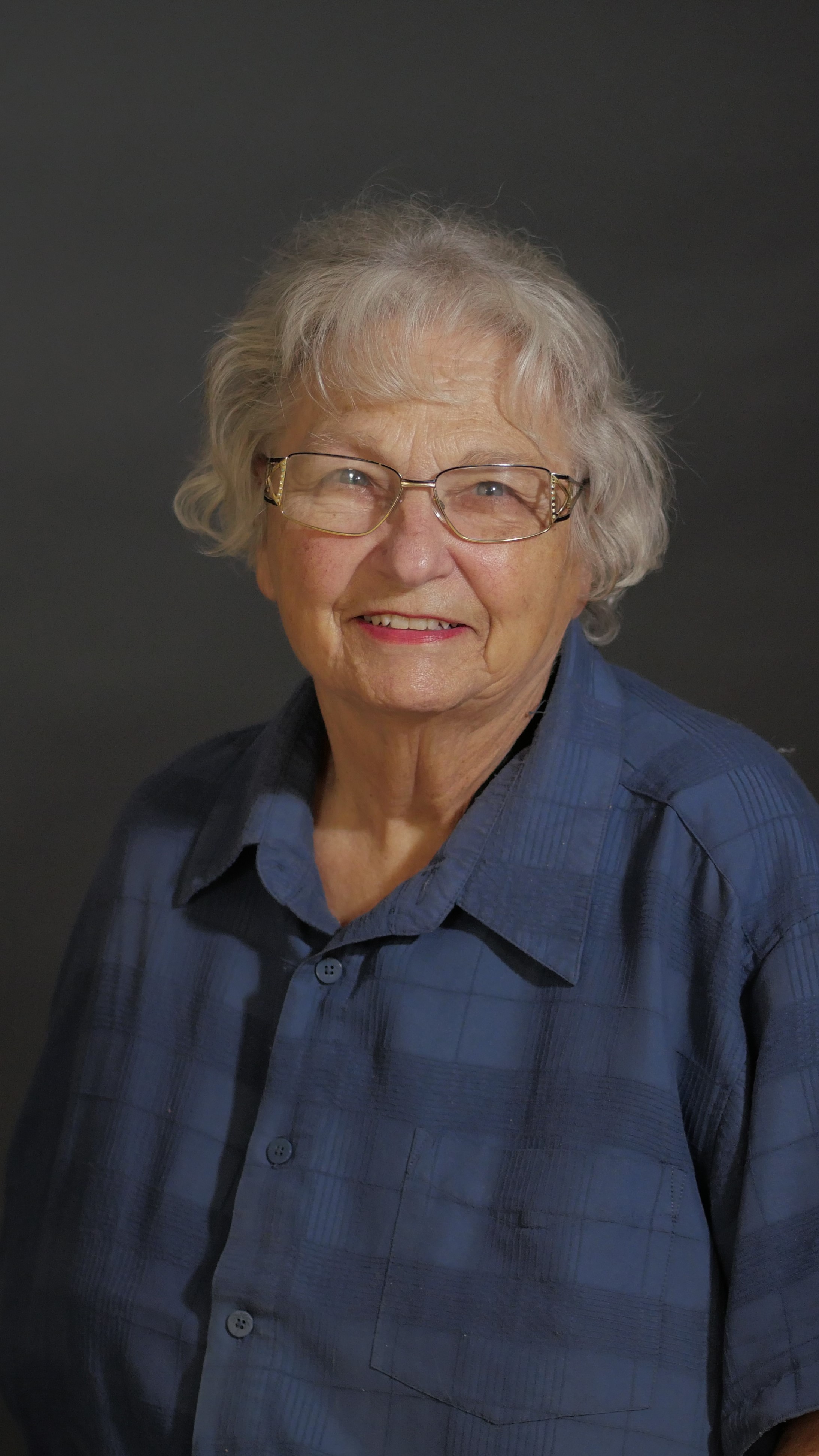 What I like most about OHFUMC: It is a caring family.
Family: I have a brother, sister, and half-brother.
Education: AA from Cerritos College-CA and BA from Cal State Univ. Long
Beach, CA
Favorite TV show: Jeopardy
If you could travel anywhere in the world, where would you go and why?Japan, to experience the people, the culture, buildings, and beauty of the country.
LISA BAIN
PIANIST/ORGANIST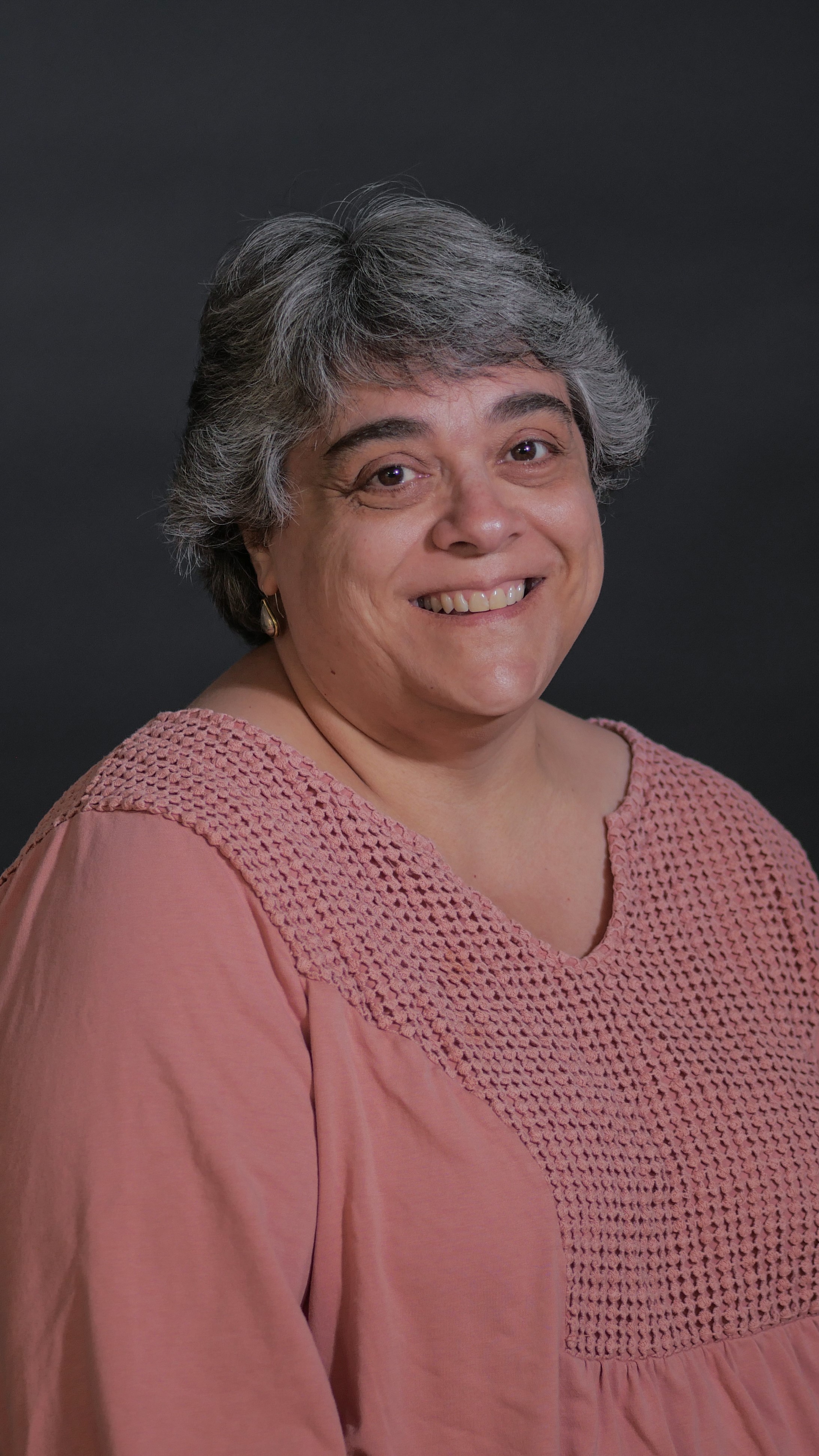 What I like most about OHFUMC: The generosity of people. Whether it's hugs, or time, or money, or food, people are so willing to step up and do what is needed.
Family: I am married to Mike Bain, and have 3 step daughters, Jessica, Emily and Meredith.
Education & Career history: I graduated from high school in Sheridan, Wyoming. I graduated from Pacific Lutheran University with a Bachelor's Degree in Choral Music Education. And then I went and got a Master's degree from the University of Washington in Library and Information Science. I have worked in college and university libraries, hospital libraries and school libraries since 1992.
Favorite TV show: Right now it's The Masked Singer.
If you could travel anywhere in the world, where would you go and why? Ireland, because I have roots there although I really don't know who. I only know I have a many times great grandmother from County Cork.